Define the Citroen or Peugeot part you are looking for in our Online catalogue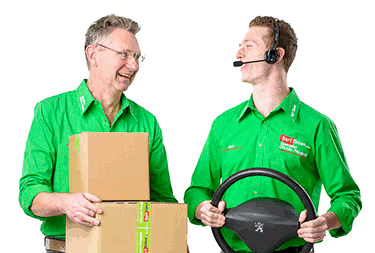 IF YOU CANNOT FIND YOUR PART PLEASE GIVE US A CALL AT 0031 24 3488011 OR SEND US AN EMAIL INFO@BARTEBBEN.COM. WE ARE THERE TO HELP YOU!


You are in the department: Car parts >
Citroen
>
C6
>
Heat cool vent
>
Pump aircon
> Hdi 2.7 v6 24v uhz dt17ted4 sanden sd7c16 1303f 6 rips 1
CITROEN C6 Pump aircon - HDI 2.7 V6 24V
HDI 2.7 V6 24V UHZ DT17TED4/ SANDEN SD7C16 1303F/ 6 RIPS/
9656572380 9660555580 10421403661/ ZIE 6453XG 6453WT RP 6453WV RP 9800849780 6453QZ 6453XH

Characteristics
Car brand
Citroen
Model
C6
Part group
Heat-cool-vent
Part
Pump-aircon
For pricing information or car part not available in our online stock? Please contact us!
Contact us
5 car parts found in stock
KM
price
KM: 229.000
price: On request
KM: 250.000
price: On request
E1 SANDEN 1303F 9656572380 6453XG 6453WT RP 9800849780 DD
KM: 277.000
price: On request
SANDEN 1303 SD7C16 9656572380 6453WT RP 9800849780 6453XG 6453QZ RP 6453WV 6453XH EJ
KM: 280.000
price: On request
KM: 332.000
price: On request
Bart Ebben can supply a replacement airconditioning pump Citroen C6 Hdi 2.7 v6 24v uhz dt17ted4/ sanden sd7c16 1303f/ 6 rips/ 9656572380 9660555580 10421403661/ zie 6453xg 6453wt rp 6453wv rp 9800849780 6453qz 6453xh or compressor second hand. We stock many used aircon compressors in our warehouse and sell them with a warranty.
Citroen C6 AC compressor failure
Sometimes your Citroen C6 airconditioning or climate control fails due to a broken pump. A used airconpump can provide an affordable and green solution to your Citroen C6 A/C pump problem. When there is an AC compressor failure, the refrigerant can not be compressed and circulated through the system anymore.
More Citroen C6 car parts
More Citroen C6 car parts can be found in our
online catalogue
. Our stock contains a wide variety of second hand car parts for your Citroen C6. Regarding the airconditioning we stock condensers and Evaporators too, but you can ask us for nearly every autopart on your Citroen C6.
| | |
| --- | --- |
| | This is what customers say about us |
Yosuke





25-08-2021
The product has arrived and fits perfectly. Thank you very much for your support. If I have any more...
Günther





20-08-2021
I wanted to thank you again for the nice and friendly communication and the quick, uncomplicated pro...
Rainer





16-08-2021
The shipment was well received and everything was fine. Thank you for the perfect service, and I wou...
Johan Koppel





13-08-2021
Thanks Tom for your clear explanation and perfect aftercare.