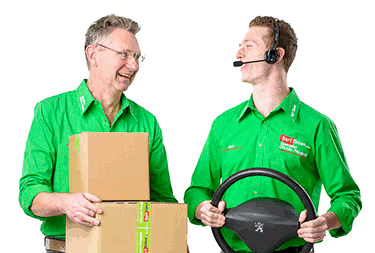 We are looking forward to reading your opinion on Bart Ebben Specialist Citroen Peugeot. It will be a great help for us raising our service to you to an even higher standard.


Please add a new review message.


Carmen - Eitorf





24-06-2021
Suuuuuuper. You are awesome. 👍👍👍👍👍 Kindest regards.
Helmut Zinauer - Heiligerlee





16-06-2021
Thanks for the fast delivery, works perfectly!!!
Jan Bonte - Deventer





14-06-2021
Very fast delivery. Unfortunately my garage won't be able to install it until next week. Thanks!
Dimitri - Oosterhout





10-06-2021
Hello, part arrived already on Wednesday and installed yesterday. Thanks for the quick service!
Steve - Melbourne





07-06-2021
Just want to say thank you for the service you provided to me. I left your details with my Peugeot dealer service team as they often look to advise clients where good reliable used parts might be available. I would certainly be recommending your company. Thanks again.
Hans - Elburg





02-06-2021
customer satisfied, thanks again for the fast service!!
Elke Gidde - Kronshagen





27-05-2021
Great service and great advice. Will definitely buy from Bart Ebben again and I can recommend it 100%. Very fast shipping - and helped with that too. Ev
Peter - Ritterhude





26-05-2021
I would like to thank you very much for the good communication and the trust that you sent out the second switching robot even though the first one had