Background info on used car part specialist Bart Ebben
What Bart Ebben stands for is doing business in a honest, sustainable way using pure craftsmanship. Both our parts team as well as our separate, independent car dealershipteam work using these values. Our mission is to translate our knowledge and experience in to solutions that make our customers happy. In return this is exactly what makes us happy and therefore it means a lot to us.


Working with people that are passionate about their job is fundamental to us, because only then our customers will get the best experience.



High quality used car parts
We work with original, high quality, used car parts for Citroën & Peugeot and combine this with excellent service. Every day we use our 40 year know-how to bring you the best solution for your car part question. We do this by finding the exact fitting part for your problem. And because of our sustainable way of doing things not only the current but also future generations will benefit. By collaborating with organisations like ARN, Stiba and the ARA we are capable of recycling over 97% of a car.


Exactly the right parts because of our over 40 years of brand specialism
Over 65.000 car parts in our (online) warehouse
Part not found in our stock? We will search for a solution
Used car parts sold with a warranty & expert advice
Quick response to your part request
Swift delivery
Bart Ebben keeps you on the road!


Company history
Bart Ebben specialist Citroën Peugeot started out as a Citroën DS specialist. In 1981 the company was named "Autobedrijf Bart Ebben" and the couple Bart & Gertrud started running the business in Molenhoek (NL). More and more customers found their way to the specialist and the premises had to be expanded gradually for a couple of times.


Eventually the move to the current building in Malden (NL) was inevitable. Because of the much larger warehouse and the growing simularities between the Citroen and Peugeot models the start with Peugeot parts was made. The company grew each year and became more and more of a family business as well. Daughter Carmen and her husband Jan are now running the car dealership with the workshop and son Bart Jr. is working hard to become a worthy successor in the part company.


Please find more information on our company in our virtual tour or in the news area of our site, or contact our salesteam on used car parts straight away.


Easily find your car parts through > Brand > Model > Year


Or just call us 0031 24 3488011 or send in an enquiry. Click here.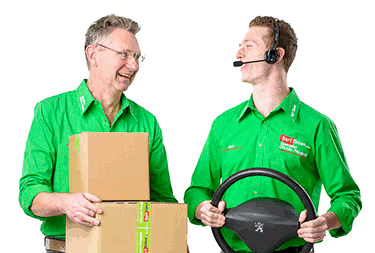 | | |
| --- | --- |
| | This is what customers say about us |
Erik





03-08-2021
Arrived, like new!! Thanks for the quick service!
Berry





26-07-2021
I quickly had the ordered part for my Citroën C3 board computer at home. I disassembled the old...
Erwin





20-07-2021
My car is again approved for next year until July 2022. That red card from last week has now turned ...
Rod





13-07-2021
Ok, I shall proceed. I greatly appreciated your assistance.