You are in: Sitemap > Car spares
Car spares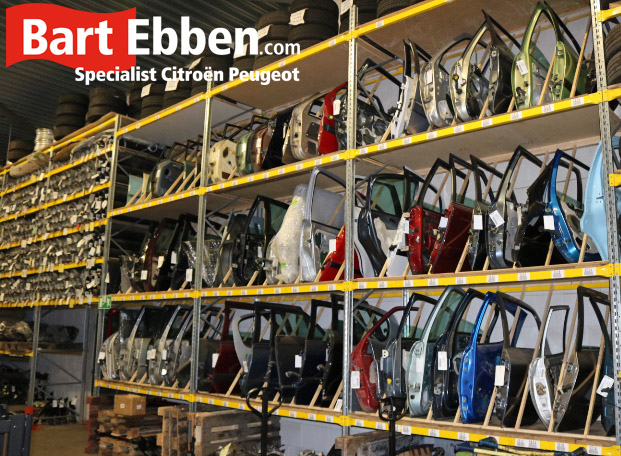 Car Spares for both Citroen and Peugeot cars can be ordered from Bart Ebben with a warranty.
Search car spares online
or send us a
part request
to make sure you get the right car spares. For over 35 years we have been a very reliable supplier, we ship mainly used Peugeot and Citroen car parts worldwide.
Broad range of PSA car spares
Our stock covers a very wide range of original PSA Citroen & Peugeot car spares used and new, just tell us what you need and we will probably be able to help you. We supply an engine, gearbox, turbocharger, rear axle, seats, airbag, ECU computer, BSI, BSM, fuse box, doors, window regulator, bonnet, ABS ESP unit, steering rack, steering column switch, steering pump, airconditioning pump, etc. from stock.
But we can provide you with many more used car parts. As we do our own
cardismantling
we have many possibilities, even some tailor made car spare solutions are available.
Citroen Peugeot car spares worldwide shipment
We ship Citroen Peugeot car spares to destinations worldwide. After sending us a part request our salesteam will help you to order exactly the right car parts as smooth as possible. After our careful packaging the spares are shipped with experienced shipping companies only.
Contact our salesmen
for specific shipping details.
Citroen car parts examples
Select page:
Citroen
Citroen C4 power steering pump
Peugeot