You are in: Sitemap > Citroen dw10bted4 engine
Citroën dw10bted4 engine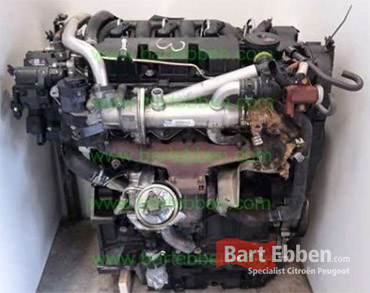 A used Citroen dw10bted4 engine can be found in stock at Bart Ebben for your Citroen Xsara, Citroen Xantia, Citroen C4, Citroen C5, Citroen C8, Citroen Dispatch or Citroen Jumpy. The dw10bted4 has a common rail injection system and is a 16 valve, turbo diesel engine that has an output of 100kW or 136 hp. The mileage of the HDi engine will determine the exact price so please contact our
Citroen used parts salesteam
for availability, shipment and price information.
Dw10bted4 engine advice
The dw10bted4 is a common PSA engine for us, our salesmen can help you with all the details to make sure that changing your engine will be successful. In our in house workshop engines are being changed on a regular basis, therefore our knowledge base is growing day by day. We provide you with this experience, giving you a headstart when changing a broken
Citroen engine
for a used motor from Bart Ebben.
Worldwide engine shipment
Select page: