Thanks for visiting the Bart Ebben webpage, supplier for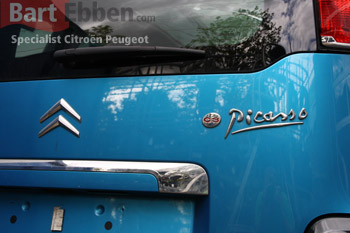 used car parts Citroën C3 Picasso. In over 35 years many customers have found Bart Ebben to be their best used car part partner. They highly rate our huge experience as a professional cardismantler specialised in Citroen and Peugeot and our wide spare part range.

Wide range of Citroen C3 Picasso parts
Because of our two brand specialism we can offer far more than just an engine or a gearbox. Shipping Citroën C3 Picasso used car parts like an
airbag
, an ECU or a front bumper is just as common for us, along with many, many other parts like a starter motor, alternator, steering rack, steering pump, suspension strut, brake calliper, dashboard, seats, steering column switch, display, fuel pump, intake manifold, exhaust manifold, exhaust, catalytic converter, etc.
Request a C3 Picasso spare part
Finding all common Citroën C3 Picasso used spare parts is possible from behind your desk in our
online catalogue
. Prefer ordering by phone? Our salesmen are ready to help you out relying on their large know-how, or send in a
part request
.
Citroën C3 Picasso used car parts examples
We have gathered a couple examples of used car parts Citroën C3 Picasso below.
Citroen C3 Picasso used engine examples