You are in: Sitemap >
Used car parts
> Citroen ds5
Find used car parts Citroen DS5 with a warranty at Bart Ebben
A large stock of used car parts Citroën DS5 at Bart Ebben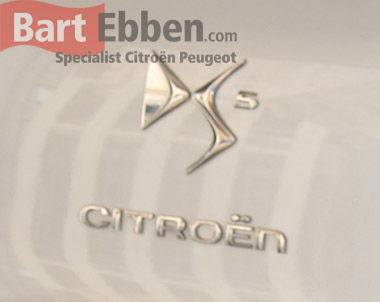 Specialist Citroën Peugeot. A wide range of auto parts can be found in properly organised warehouse. We stock second hand car parts for the Citroen DS5 models. We are not only covering engines and gearboxes, but electrical parts, body parts, interior parts and suspension or braking parts as well.

Wide range of used car parts Citroen DS5
To give you an idea of our wide range of used car parts Citroen DS5, we will give you a couple of examples below. When talking about electrical parts, you can think of Airbags, throttle bodies, relais, ECU engine management computers, heater fans, steering pumps etc. Our body parts contain doors, bonnets, tailgates, bumpers or mirrors and interior parts like seats, seat belts, a dashboard or heating control panels as well. Check our
stock yourself or send us a parts request. An overview of used car parts Citroen DS5 can be found here in our parts catalog.

Request a Citroën DS5 spare part
Finding all common Citroën DS5 used spare parts is possible from behind your desk in our online catalogue. Prefer ordering by phone? Our salesmen are ready to help you out, or send in a part request and recieve all information by email quickly.

Send us a Citroen DS5 part request
Worldwide Citroen DS5 used car part shipment
On a daily basis we ship used car parts Citroen DS5 worldwide. By sending us a part request our salesmen will use their proper technical knowledge helping you to order the right used car parts as easy as possible. We take proper packaging very seriously and only select experienced, automotive shipping companies. Ensuring that the DS5 parts will finish the trip to your location in excellent condition and within an acceptable amount of time.

A few more examples of used car parts Citroen DS5 are shown below:
Citroen DS5 gearbox (transmission)
Citroen DS5 engine and engine parts
Citroen DS5 ECU - engine computer
Citroen DS5 cylinder head
Citroen DS5 door
Citroen DS5 alternator
Citroen DS5 exhaust manifold
Citroen DS5 catalytic converter
Citroen DS5 front bumper
Citroen DS5 bonnet
Citroen DS5 steering rack
Citroen DS5 turbocharger
Citroen DS5 fuse box

With over 40 years of experience as a professional cardismantler we know exactly which car part you need. With our specialisme in Citroën and Peugeot cars and vans our stock is based on exactly those spares where there's a demand for.


Exactly the right parts checked on VIN number
Over 65.000 car parts in our (online) warehouse
Part not found in our stock? We will search for a solution
Used car parts sold with a warranty & expert advice
Quick response to your part request
Swift delivery

Feel free to contact our salesteam on used car parts straight away.