You are in: Sitemap >
Used car parts
> Citroen saxo
Used car parts CitroŽn Saxo
Bart Ebben is a specialist in Citroen car parts, also stocking loads of used car parts Citroën Saxo.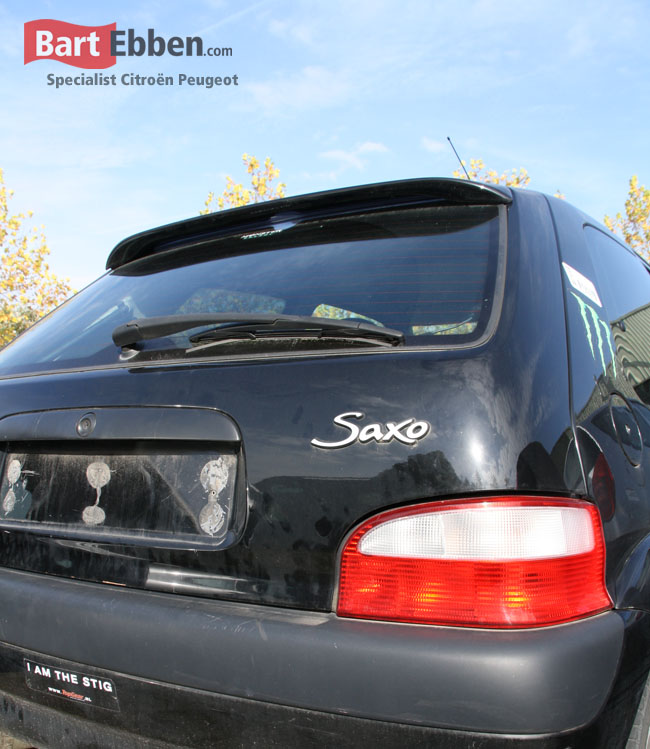 Have a look at the parts in the warehouse yourself, or ask our sales staff for the part you need. With over 35 years of experience our salesmen can help you to find exactly the right Citroën Saxo used car parts for your car.

Wide range of Citroen Saxo parts
There's a very wide range of parts to choose from, for the 1.0, 1.1, 1.4 petrol or 1.5 diesel standard models to a VTS or VTR. Our stock goes from an engine to a clutch assembly or to a rear bumper and from a brake calliper to an airbag. Parts are available from the front to the rear of the Saxo, just tell us what you are looking for.
Please send us a Citroen Saxo part request

Worldwide shipment Citroen Saxo Parts
Each day many second hand car parts leave our company to be shipped to destinations worldwide. There's a lot of know-how on shipping Citroen Saxo spare parts around the world safely. Just contact our salesteam on all the details for your shipment.

A few more examples of used car parts Citroen Saxo are shown below:
Citroen Saxo gearbox (transmission)
Citroen Saxo engine and engine parts
Citroen Saxo ECU - engine computer
Citroen Saxo fuse box
Citroen Saxo cylinder head
Citroen Saxo door
Citroen Saxo starter motor
Citroen Saxo alternator

With over 40 years of experience as a professional cardismantler we know exactly which car part you need. With our specialisme in Citroën and Peugeot cars and vans our stock is based on exactly those spares where there's a demand for.


Exactly the right parts checked on VIN number
Over 65.000 car parts in our (online) warehouse
Part not found in our stock? We will search for a solution
Used car parts sold with a warranty & expert advice
Quick response to your part request
Swift delivery

Feel free to contact our salesteam on used car parts straight away.