Searching for used car parts Citroën Xsara Picasso?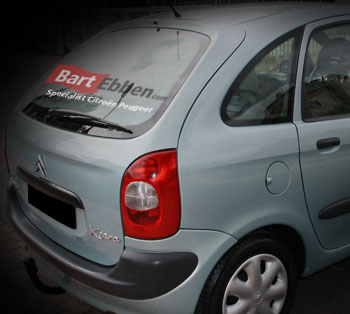 Bookmark the Bart Ebben.com website. View the actual stock from this professional cardismantler specialised in Citroen and Peugeot online. Our stock contains more than just an engine or a gearbox. Delivering an
airbag
, turbocharger, cylinder head, exhaust manifold, ECU, steering box, steering pump, airconditioning compressor, steering column switch, tailgate, bonnet, headlight, blower, fuel pump or a
front bumper
is just as easy for us.

Request used car parts Citroen Xsara Picasso
As mentioned above finding all common used car parts Citroën Xsara Picasso is possible from behind your desk on our website. However ordering by phone is possible too. Our salesmen are ready to help you out, also when you send in a
part request
and recieve all information by email quickly. This is the easy way of ordering used car parts Citroen Xsara Picasso online.
Send us a Citroen Xsara Picasso used car parts request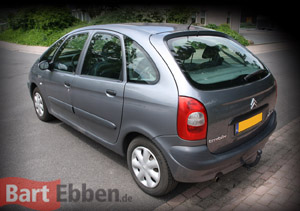 Worldwide shipping of Citroen Xsara Picasso parts
Worldwide shipping of used car parts Citroen Xsara Picasso is a daily routine for us. By sending us a part request our salesmen will use their technical knowledge helping you to order the right Citroen Xsara Picasso used spare parts in a comfortable way. Packaging is taken very seriously and we only ship our parts with selected and highly experienced, automotive shipping companies.
Examples of used car parts Citroën Xsara Picasso