You are in: Sitemap >
Used car parts
> Peugeot 4007
Used car parts Peugeot 4007
A very wide selection of used car parts Peugeot 4007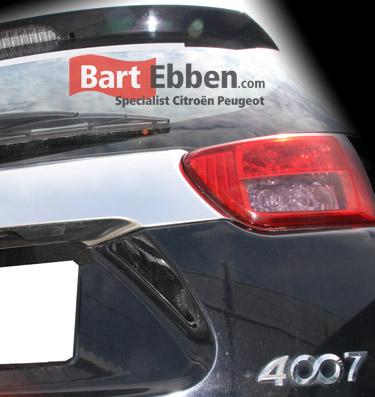 can be shipped straight from our gigantic stock. Our inventory not only includes engines and gearboxes, we can deliver many other spare parts like an
airbag
, steering pump, steering rack, an ECU, column switch, driver seat, information display, dashboard, headlight or a bonnet just as well. Are you interested in all our other part groups? To find all matching Peugeot 4007 used car parts you can browse our online catalogue.
Search for Peugeot 4007 parts or send a request
Our salesteam will be happy to help you find the used car parts Peugeot 4007 you are looking for. Just send us a
car part request
and we will get back to you soon with availability and price information which will be sent to you by email shortly after. Prefer searching for car parts yourself or outside our opening hours? An extensive overview of all possible
Peugeot 4007 used car parts
can be found in our online catalogue.
Send us a Peugeot 4007 car part request
Worldwide Shipment
Used car parts Peugeot 4007 can be shipped worldwide, we take care of shipment for all kind of spare parts to destinations all over the world on a daily basis. Using special and proven methods to pack your part we take the nescessary precautions making sure it arrives safe & sound.
Used car parts Peugeot 4007 examples
Peugeot 4007 gearbox examples