When you are in need of used car parts Peugeot 407 it is good to know Bart Ebben.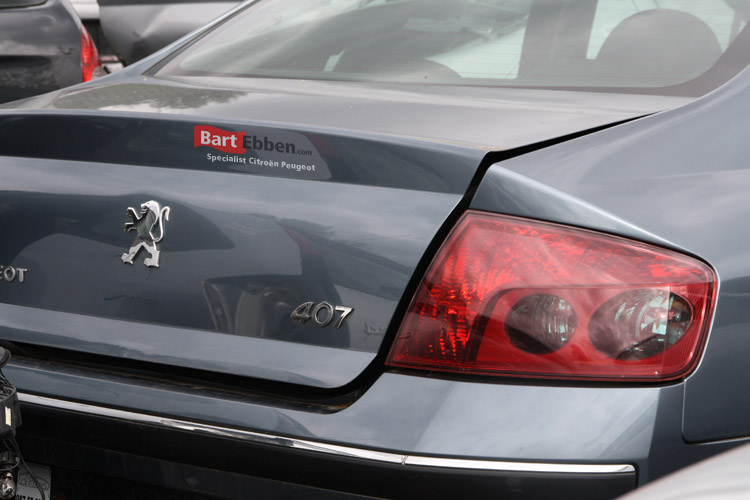 As a professional cardismantler we specialise in Citroen and Peugeot and our spares come with a warranty. Our stock contains more than just an engine or gearbox. Delivering a turbocharger, exhaust manifold,
airbag
, wishbone, suspension strut, ECU, BSI, BSM,
front bumper
, headlight, door, window lifter, car seat, steering pump, steering rack, intake manifold, throttle body, fuel tank, etc. is just as easy for us also for the Peugeot 407 SW or Peugeot 407 Coupe.
Interested in how to get our Peugeot 407 used spare parts? Finding all common Peugeot 407 used car parts yourself is made easy in our
.