When you are in need of used car parts Peugeot 508 it is good to know Bart Ebben as a first class supplier.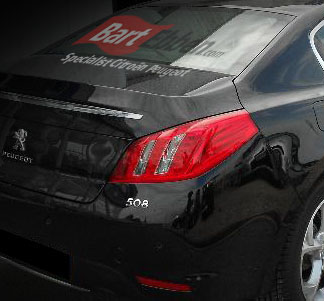 As a professional cardismantler we specialise in Citroen and Peugeot, with over 35 years of experience. Our stock contains more than just an engine or a gearbox. Delivering an
airbag
, wishbone, suspension strut, ECU,
front bumper
, etc. is just as easy for us also for the Peugeot 508 SW estate or stationwagon.
Interested in how to get our Peugeot 508 used spare parts? Finding all common Peugeot 508 used car parts yourself is made easy in our
. Auto parts for the Peugeot 508 SW estate can be found in there as well. However the easiest way to get exactly the right autoparts is to send us a car part request. Please give us all the information asked for in the form and you will receive detailed part information regarding price, availability and shipment details.
Our company is located in the Netherlands, but we ship car parts to customers all over the world on a daily basis. Therefore it will not be a problem to get the second hand Peugeot 508 car part of your choice to your location. Just ask our salesteam for individual shipping information.