Huge stock
of used car parts Peugeot 107 available at Bart Ebben, our parts get a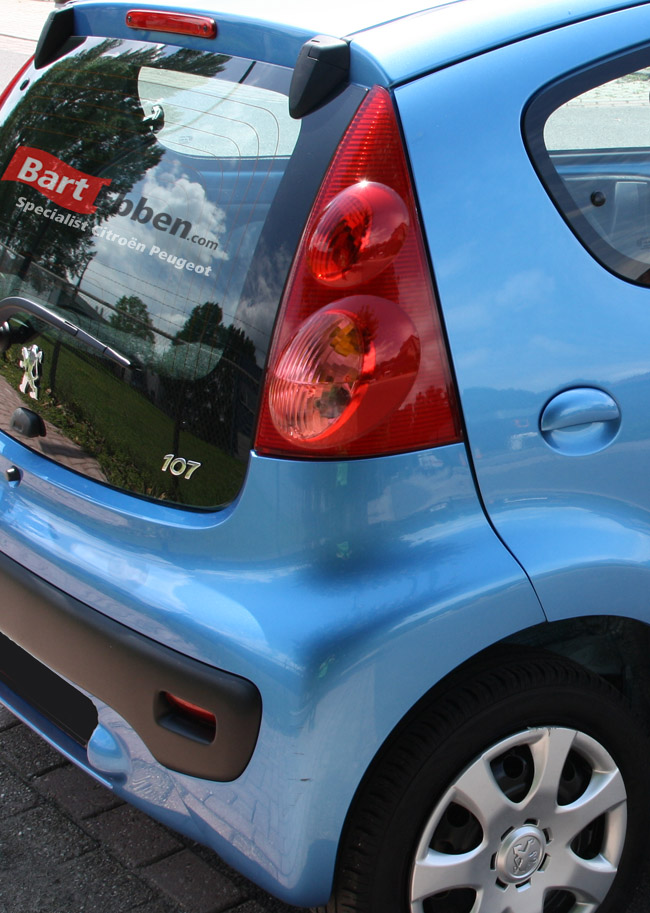 minimum
warranty
of three months included. All common Peugeot 107 second hand car parts can be found, so not just an engine, cylinder head or gearbox, but also powersteering parts or a bonnet, door, mirror, head light,
airbag
, ECU, fuel pump, throttle body, fuse box, seat, airconditioning pump or a
front bumper
to name just a few part groups. For an overview please have a look at our
online catalogue
.
Peugeot 107 used car part request
The fastest way to know whether we have your spare part in stock is to send us a
part request
or to give us a phonecall. Our salesmen will respond to your question, making sure you know all about availability, condition and price of the Peugeot 107 used car part needed. We can help you find exacctly the right 107 car parts.
Send us a Peugeot 107 used car part request
Peugeot 107 car parts shipment
After our salesmen offered you a suitable second hand Peugeot 107 car part, shipment can be taken care of as well. We ship spare parts worldwide every day and we certainly do not take our packaging lightly. Please let our salesteam inform you on the specific, individual shipment details.
Examples of Peugeot 107 auto parts
Peugeot 107 engines
Peugeot 107 Engine Petrol 1.0 12v cfa 384f/ zie.0135ja 0135kt
Peugeot 107 Engine Diesel Hdi 1.4 8v 8ht dv4td/ zie.0135hy 0135hz 0319tp

Peugeot 107 gearboxes