You are in: Sitemap >
Used car parts
> Peugeot 807
Used car parts Peugeot 807
Are you in need of used car parts Peugeot 807?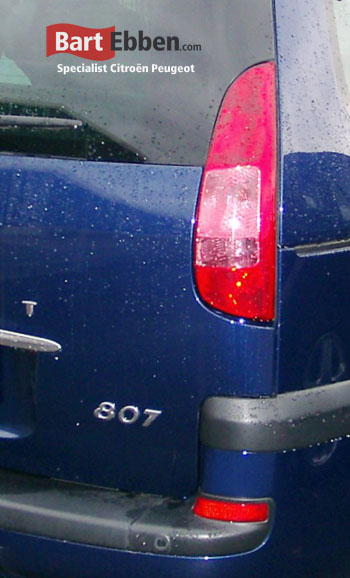 Bart Ebben is the right supplier. As a professional cardismantler we stock used car parts for Citroen and Peugeot only. With over 35 years of experience in cardismantling as a breaker Bart Ebben knows your second hand car parts needs as a customer. Stocking high quality spares for your Peugeot 807 MPV.


All common Peugeot 807 used car parts
Our warehouse contains many engines and gearboxes, but we can sell virtually any car part for the family car. An airbag, an ECU or a front bumper is just as common for us. Dismantling of the vehicles is down in house, this way we can even deliver parts at your individual specification. Find the right Peugeot 807 used car parts in our online catalogue. Prefer a phonecall? Our salesmen are ready to help you, or send us a part request.

Please send us a Peugeot 807 part request
Peugeot 807 car parts shipment
After our salesmen provided you with a suitable second hand Peugeot 807 car part, shipment can be arranged as well. We ship salvage spare parts all over the world each day and take our packaging very seriously. Please let our salesteam inform you on the specific, individual details.
Please find a few examples of used Peugeot 807 car parts below:
Peugeot 807 gearbox (transmission)
Peugeot 807 engine and engine parts
Peugeot 807 ECU - engine computer
Peugeot 807 cylinder head
Peugeot 807 door
Peugeot 807 starter motor
Peugeot 807 alternator
Peugeot 807 fuse box
Peugeot 807 diesel fuel pump
Peugeot 807 intake manifold
Peugeot 807 steering pump
Peugeot 807 steering rack (or steering box)
Peugeot 807 turbocharger

With over 40 years of experience as a professional cardismantler we know exactly which car part you need. With our specialisme in Citroën and Peugeot cars and vans our stock is based on exactly those spares where there's a demand for.


Exactly the right parts checked on VIN number
Over 65.000 car parts in our (online) warehouse
Part not found in our stock? We will search for a solution
Used car parts sold with a warranty & expert advice
Quick response to your part request
Swift delivery

Feel free to contact our salesteam on used car parts straight away.