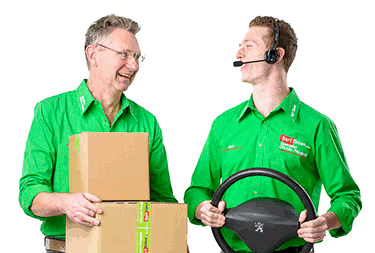 We are looking forward to reading your opinion on Bart Ebben Specialist Citroen Peugeot. It will be a great help for us raising our service to you to an even higher standard.


Please add a new review message.


Karl Benz - Maidenhead




02-08-2012
Hello Bart,

Just to let you know that the part arrived yesterday. I have fitted it and it works fine.

Thanks for your help.
Joseph Menashe - Beit-Hashmonai





28-05-2012
Dear Sir,

I've got the Peugeot Glove compartment Cover.
The part is in great shape (like new!) and was well packed to save it f
Shinya Inadomi - Fukuoka Japan





16-01-2012
The ordered geerbox from Peugeot 605 was delivered very well after payment upfront and ok. Thanks for dooing wel. Look for next time.
Fukuoka Japan<
Jacomine Beumer - Groesbeek




28-10-2011
Hallo personeel van Bart Ebben..
Gisterenavond vanwege het verlies van de knalpijp rondgereden met veel kabaal.Vanmorgen gebeld en dankzij Sjoerd&nb
Christian T. - Belgium





21-10-2011
Allo, ik heb de spiegel vandaag ontvangen, alles is perfect.

Merci beaucoup.

Christian
Stephan Stephan Wissing - koln





10-08-2011
Hey there,

we received the part on Thursday and did the installation yesterday. It fitted well. Thank you very much.

Stephan
Thomas Gustavsson - Stockholm




22-03-2011
Thanks a lot for the swift delivery of the C5 engine. It runs very well!

Regards,
Thomas