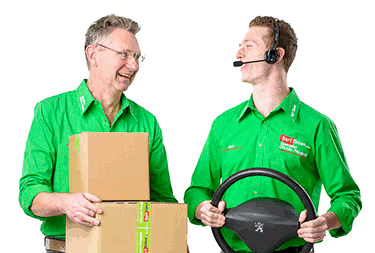 We are looking forward to reading your opinion on Bart Ebben Specialist Citroen Peugeot. It will be a great help for us raising our service to you to an even higher standard.


Please add a new review message.


Markus Schm. - Barcelona





25-08-2020
I was very satisfied with the component and was able to install it without any problems and it works perfectly.
Martin Luxford - Marlborough





24-07-2020
Excellent service: Quick delivery and very good condition Peugeot engine mount. Certainly kept me on the road!
Martin Luxford - Marlborough





23-07-2020
Excellent service: prompt response and quick delivery of Peugeot 406 engine mount.
Filip Van Vracem - Holsbeek





16-07-2020
The package was already delivered today, thanks for the quick service!
Ahmed Harrouni - Ranst





06-07-2020
Thanks for your cooperation and the top service!
Leen de Jager - IJmuiden





18-06-2020
The package was received in perfect condition. My big thanks for the super fast handling
Bert Hoep - Dongen





04-06-2020
"Received the armrest last Friday. Looks like new, exactly right. I am very satisfied, thanks! "
Eli Mizrahi - Israel





27-05-2020
I ordered a dash facia for my citroen C5 2013. The shipment due to the Corona virus was a bit delayed but Bart Ebben supported me all the way and even w