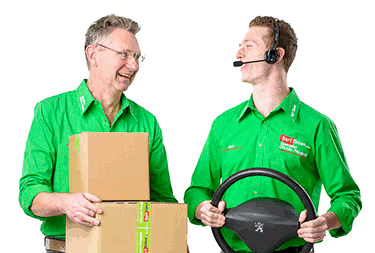 We are looking forward to reading your opinion on Bart Ebben Specialist Citroen Peugeot. It will be a great help for us raising our service to you to an even higher standard.


Please add a new review message.


Joep - New Zealand





06-04-2021
Thank you very much for your service. 👍👍
Wim de Vries - -s Gravenmoer





01-04-2021
Excellent service! I had quickly ordered a leather steering wheel, but it turned out to be a plastic steering wheel. Tom solved this well and now I actu
Miss A. - Heerlen





29-03-2021
What good service! Fast response to my question, good price and even urgent delivery was no problem. Absolutely great!
John - Nice





26-03-2021
After a few delivery difficulties in France, I was able to receive this package today, and all parts are correct per my order! Thanks so much to the Bar
Guido - Roermond





17-03-2021
What a wonderful, friendly, honest and sincere company you are. That is nowadays really an exception!
Andreas Crass - Frankfurt





08-03-2021
Thank you that you always send parts in a very uncomplicated way and have them available.
Sergei Kizeev - Sderot





02-03-2021
Thanks a lot for your outstanding service! My special thanks to Tom who helped me to get a part I needed, and at long last I replaced a broken sun visor
Clare - Australia





17-02-2021
I was most impressed with Toms professionalism and I am more than happy to recommend Bart Ebben.