Bart Ebben since 1978! - Original Citroën | DS | Peugeot Parts - new and used. Get to know our 'old fashioned' customer service! +300.000 customers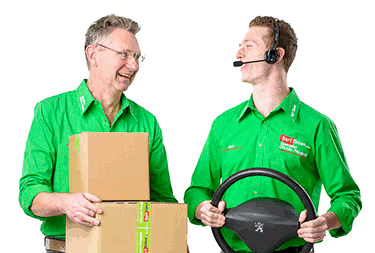 Since 1978 we are there for you! We love our work!


We are not a big company (25 colleagues) but THÉ Citroën | DS | Peugeot Parts Specialist in Europa.


Are you looking for a Citroën | DS | Peugeot original new or used part?


Call us at 0031 24 3488011 or send us an email. Click here.


You are in: Sitemap > Citroen peugeot rp dam orga number
Calculate a production date using the Citroen Peugeot ORGA number
Use the Citroen Peugeot RP, DAM or ORGA number to find the production date of your car. This production date number dates back to the 9th of november 1976 when the counting started. For each day after this date +1 was added. By filling out your number below, you can easily calculate the date of production for your car.

Where to find the Citroen Peugeot ORGA number
The ORGA or DAM number is not so easy to find because its location varies per model and it is part of a larger number. Oftenthe number is placed on a sticker that also contains the tire pressure information for the vehicle and the Citroen Peugeot paint code.



Citroen Peugeot ORGA nr on A-pillar or B-pillar
On many of the latest models the ORGA nr can be
found on the A-pillar of the car. Usually by fully opening the driver's door a white sticker is revealed. Near the bottom of the label the actual Peugeot or a code is printed using 6 or 7 characters. For example this method is used on a Peugeot 307. When there are 6 characters, 4 of them form the ORGA number, when you see 7 characters the number consists of 5 of them.

The B-pillar on the driver's side of the car is another common location for the sticker with Citroen Peugeot DAM or RP number. This where the Peugeot 206 label is located for instance, using a 7 character code as well.

An exception to these descriptions are the Peugeot 107 and Citroen C1, here the sticker is down low on the right hand side B-pillar.

More A-pillar examples: Peugeot 407 SW & Citroen C2, C3, C4, C4 Picasso, C5, C6, Xsara, Xsara Picasso, Berlingo untill 2003.
More B-pillar examples: Peugeot 407 coupe, 607 & Citroen Berlingo, C3 Picasso, DS3, C3 Pluriel.

Request a second hand car part for your Citroen or Peugeot here


Examples of Citroen Peugeot ORGA numbers
To show you what a number looks like and what the result you get should be near to we have sumed up a few DAM numbers as examples.
Nr 6.000 = April 13th, 1993
Nr 8.000 = October 4th, 1998
Nr 10.000 = March 26th, 2004
Nr 11.000 = December 21st, 2006
Nr 12.000 = September 16th, 2009
Nr 13.000 = June 12th, 2012
Nr 13.600 = February 2nd, 2014


Citroen Peugeot used car parts worldwide shipment
We ship Peugeot & Citroen used car parts to destinations worldwide. After sending us a part request our salesteam will help you to order exactly the right used car parts as comfortably as possible. The year of make is an important factor in ordering the right parts, however using the car VIN-number is the best way to make sure the spares will fit.

You can also search for car parts yourself in our online stock.

Our parts are packed carefully and are shipped with experienced shipping companies only. Contact our salesmen for specific shipping details.
Wide range of Peugeot & Citroen used parts
Our stock covers a very wide range of Peugeot & Citroen used car parts with warranty, just tell us what you are looking for and we will probably be able to help you. We have got engines, turbochargers, gearboxes, rear axles, ECU computers, seats, seat belts, dashboard parts, instrument panels, doors, bonnets, steering racks, steering pumps, aircon pumps, etc. in stock. But we can provide you with many more used car parts. As we do our own cardismantling we have many possibilities, even for some tailor made car part solutions.
Easily find your car parts through > Brand > Model > Year

Or just call us 0031 24 3488011 or send in an enquiry. Click here.


With over 40 years of experience as a professional cardismantler we know exactly which car part you need. With our specialisme in Citroën and Peugeot cars and vans our stock is based on exactly those spares where there's a demand for.


Exactly the right parts checked on VIN number
Over 65.000 car parts in our (online) warehouse
Part not found in our stock? We will search for a solution
Used car parts sold with a warranty & expert advice
Quick response to your part request
Swift delivery

Feel free to contact our salesteam on used car parts straight away.


| | |
| --- | --- |
| | This is what customers say about us |
Yosuke





25-08-2021
The product has arrived and fits perfectly. Thank you very much for your support. If I have any more...
Günther





20-08-2021
I wanted to thank you again for the nice and friendly communication and the quick, uncomplicated pro...
Rainer





16-08-2021
The shipment was well received and everything was fine. Thank you for the perfect service, and I wou...
Johan Koppel





13-08-2021
Thanks Tom for your clear explanation and perfect aftercare.