Bart Ebben since 1978! - Original Citroën | DS | Peugeot Parts - new and used. Get to know our 'old fashioned' customer service! +300.000 customers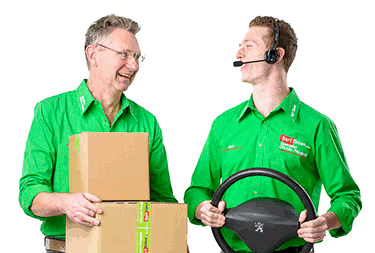 Since 1978 we are there for you! We love our work!


We are not a big company (25 colleagues) but THÉ Citroën | DS | Peugeot Parts Specialist in Europa.


Are you looking for a Citroën | DS | Peugeot original new or used part?


Call us at 0031 24 3488011 or send us an email. Click here.


You are in: Sitemap > Second hand peugeot car parts
Second hand Peugeot car parts
Second hand Peugeot car parts are a sensible alternative to new parts,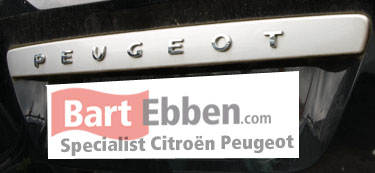 saving both money and the environment. The price level is roughly 50% of the retail price at the Peugeot dealer, and the parts come with a warranty. At Bart Ebben we sell second hand car parts for Peugeot models like the 106, 107, 108, 1007, 206, 207, 208, 2008, 306, 307, 3008, 308, 406, 407, 4007, 4008, 5008, 508, 806, 807, RCZ and the commercial vehicles like the Peugeot vans Bipper, Partner, Expert and Boxer as well.

Finding the right second hand Peugeot car part
For over 35 years we have been a reliable supplier for second hand Citroen car parts and second hand Peugeot car parts and our know-how has been growing in the process. You can use this to your benefit when it comes to finding the right spare part for your car. So feel free to ask our salesmen and let us help you with finding the right used car part for your Peugeot model. Picking the matching parts from our large stock containing used autoparts like an engine, gearbox, ECU computer, BSI-BSM fuse box, Airbag, EGR components, steering pump, steering rack, exhaust manifold, radiator, window mechanism, door, bonnet, head light, rear light, bumper, engine oil sump, cilinderhead, etc.

Send us a Peugeot car part request
Worldwide Peugeot car part shipment
We ship second hand Peugeot car parts worldwide from our car breaker yard every day. By sending us a part request our salesmen will use their outstanding technical knowledge helping you to order the right car parts as easy as possible. We take no risks regarding the proper packaging material and experienced, automotive shipping companies. Making sure that the parts will reach your location in one piece and within a reasonable time.

Please find examples of Peugeot models we sell second hand car parts for:

Peugeot 1007 car parts
Peugeot 106 car parts
Peugeot 107 car parts
Peugeot 108 car parts
Peugeot 205 car parts
Peugeot 206 car parts
Peugeot 207 car parts
Peugeot 208 car parts
Peugeot 2008 car parts
Peugeot 306 car parts
Peugeot 307 car parts
Peugeot 308 car parts
Peugeot 309 car parts
Peugeot 3008 car parts
Peugeot 4007 car parts
Peugeot 4008 car parts
Peugeot 405 car parts
Peugeot 406 car parts
Peugeot 407 car parts
Peugeot 508 car parts
Peugeot 5008 car parts
Peugeot 605 car parts
Peugeot 607 car parts
Peugeot 806 car parts
Peugeot 807 car parts
Peugeot Bipper car parts
Peugeot Boxer car parts
Peugeot Expert car parts
Peugeot J5 car parts
Peugeot Partner car parts
Peugeot Rcz car parts

We can provide second hand Citroën car parts as well.

Easily find your car parts through > Brand > Model > Year

Or just call us 0031 24 3488011 or send in an enquiry. Click here.


With over 40 years of experience as a professional cardismantler we know exactly which car part you need. With our specialisme in Citroën and Peugeot cars and vans our stock is based on exactly those spares where there's a demand for.


Exactly the right parts checked on VIN number
Over 65.000 car parts in our (online) warehouse
Part not found in our stock? We will search for a solution
Used car parts sold with a warranty & expert advice
Quick response to your part request
Swift delivery

Feel free to contact our salesteam on used car parts straight away.


| | |
| --- | --- |
| | This is what customers say about us |
Yosuke





25-08-2021
The product has arrived and fits perfectly. Thank you very much for your support. If I have any more...
Günther





20-08-2021
I wanted to thank you again for the nice and friendly communication and the quick, uncomplicated pro...
Rainer





16-08-2021
The shipment was well received and everything was fine. Thank you for the perfect service, and I wou...
Johan Koppel





13-08-2021
Thanks Tom for your clear explanation and perfect aftercare.